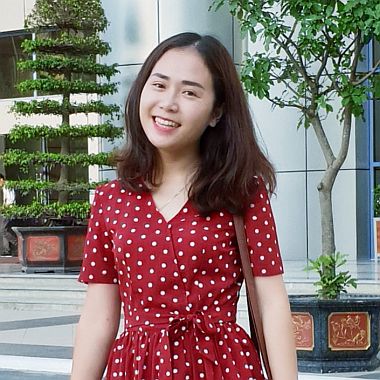 Thi Quynh Trang Nguyen
Presenter
Trang Nguyen has been a PhD candidate (Leisure and Tourism) in the Newcastle Business School, Faculty of Business and Law, The University of Newcastle, Australia since 2016.
Trang held the position of lecturer in Tourism and Hospitality Faculty at National Economics University in Hanoi, Vietnam from 2010 to the commencement of her candidature.
Her research fields are destination management, governance, stakeholder relationships, network analysis, and sustainable development.
Her PhD research topic is network coopetition for sustainable development in Da Nang and Hue, Vietnam. She employed network theories (social network theory and actor-network theory) and the tourismscapes concept to identify actors involved in tourism networks, explore the process that they are transferred into the networks, and then, examine the interactions and relationships between them to achieve good destination governance and the UN SDGs related to natural environment and biodiversity protection, community living improvement, and partnerships.
Based on her PhD research, she published a conceptual paper in Tourism Management Perspectives and presented conference papers in Australia, New Zealand, and Vietnam.
Being an early-stage researcher, she loves to share her research, receive feedback and obtain more knowledge and experience from other researchers and practitioners.