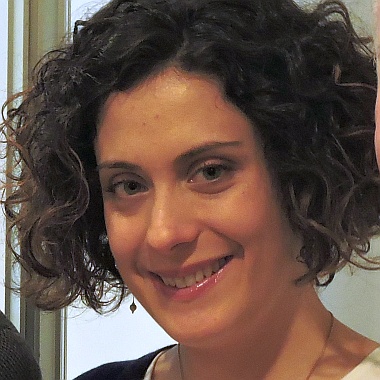 Silvia De Ascaniis
Co-chair Scientific Conference Board
Silvia De Ascaniis is a researcher and lecturer at the Faculty of Communication Sciences at Università della Svizzera italiana-USI (Lugano, Switzerland). She is the coordinator of the UNESCO Chair in ICT to develop and promote sustainable tourism in World Heritage Sites, established at USI.
She conducts teaching and research activities mainy on topics related to: the role and impact of ICTs in cultural and religious tourism, the use of ICTs to promote heritage preservation; heritage communication through ICTs.
In 2015-2016, she led the initiative #Faces4Heritage, launched by the U.S. Government to challenge violent extremism and awarded among the best social media campaigns worldwide.
Among her main teaching commitments are: the Massive Online Open Course (MOOC) eTourism: Communication Perspectives, the MOOC Tourism Management at UNESCO World Heritage Sites, the UNESCO Chair Summer Schools and the course UNESCO World Heritage and Tourism at USI.
She was executive director of two doctoral programs, both of them founded by the Swiss National Science Foundation (SNSF).