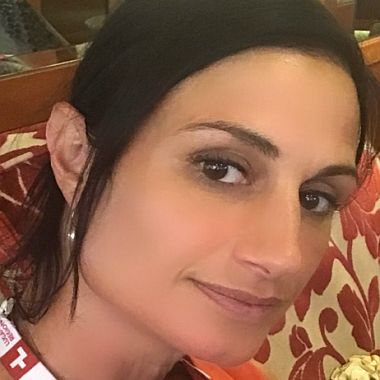 Romina Mellino Poretti
Host & Guide Special Session on Location
Romina Mellino Poretti is a fully licensed professional guide graduated in tourism with moe than 20 years of experience as interpreter, guide, tour leader and trainer of tour leaders.
In her city of origin, Buenos Aires, Argentina, she studied at a bilingual Spanish-English boarding school and obtained a bilingual degree. In 1990 she moved to Italy where she studied languages and art and graduated as Expert for Tourism.
From 1996 to 1999 she studied foreign language and literature with an artistic focus at the Oriental University of Naples.
In 1999 he obtained the European Manager's Certificate and the Tour Guide's Certificate (IATM ETOA).
A resident of Switzerland since 2001, she obtained training certificates in art history (DECS), communication (SUPSI), hospitality and tour operating (Futour net, SSAT E USI).
Currently she collaborates with, for example, Lugano's Cultural Museum LAC as Cultural Mediator.
Romina Mellino Poretti has been a member of the Swiss Italian Guides Association (Guide SI) since 2003. She serves as vice-president of this Association.