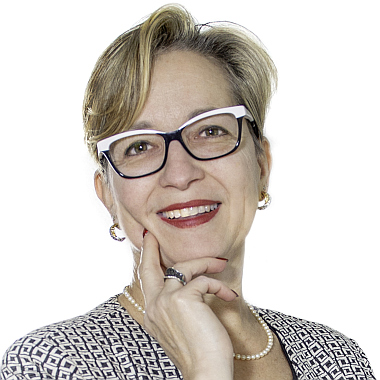 Nadia Fontana Lupi
Local Organising Committee
Nadia Fontana Lupi worked for 20 years in sales and marketing departments of the Swiss airline industry (Swissair, Crossair and Swiss) before becoming director of the Organizzazione Turistica Regionale Mendrisiotto e Basso Ceresio (Mendrisiotto Turismo), the regional tourism organisation responsible for the development of the hospitality and tourism offer in the southernmost region of Switzerland, the Mendrisiotto.
She fulfilled/fulfills roles, such as, member of the board of the Tourism Marketing Organisation of Ticino Turismo (2008-2014) and member of the Tourism Marketing Commission of the Canton of Ticino (since 2015).
Nadia is currently the interim president of the board of directors of the national Association World Heritage Experience Switzerland. She was vice-president of the Monte San Giorgio Foundation (UNESCO WHL since 2003/2010) from 2008 to 2012.
She is a member of the Historical Processions Foundation of Mendrisio which have been nominated by the Confederation to the representative list of UNESCO intangible cultural heritage. Particularly involved in the candidacy project, she was responsible for coordinating the preparation of the dossier in collaboration with the federal and regional authorities.
On 12 December 2019, UNESCO entered the Holy Week processions of Mendrisio on the Representative List of the Intangible Cultural Heritage of Humanity. These processions represent the Passion of Christ and are the bearers of a living tradition which, handed down from generation to generation, is expressed in particular through the creation of street lamps and illuminated canvases.