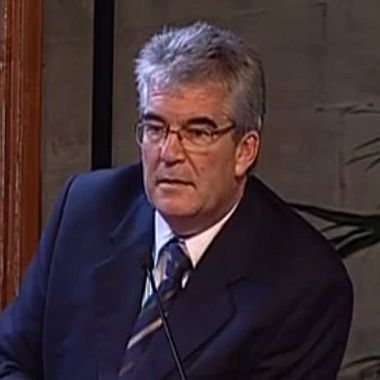 Engelbert Ruoss
Speaker
Dr. Engelbert Ruoss – lecturer at Univerity of Southern Switzerland (USI), of the course "Tourism and World Heritage" within the Master in International Tourism and associated expert of the USI UNESCO Chair in "ICT to develop and promote sustainable tourism in the World Heritage Sites".
He is also consultant, senior advisor to heritage sites and lecturer at other European universities in the field of sustainable development, governance, management and valorization of cultural and natural heritage sites and international cooperation.
He is an expert in the field of World Heritage and Biosphere Reserves and launched an initiative to establish a network of model regions regarding integrated development approaches.
Engelbert Ruoss is a former director of the UNESCO Office in Venice, the Regional Bureau for Science and Culture in Europe and was as such responsible for the UNESCO program implementation in South East Europe. He represented the Organization in the UN Development Group in Europe and the UN reform process (Joint UN programs, UNDAF, OneUN in Albania and Montenegro) in SEE.
Before joining UNESCO he was consultant and trainer in regional management projects of EU programs. He also acted as Manager and Director of the Entlebuch Biosphere Reserve in Switzerland and was member of the Central Committee of the Swiss Academy for Natural Sciences and the Swiss UNESCO National Commission.
He holds a PhD in Biology and a Master of Museum Sciences from the Universities in Bern and Basel, Switzerland.