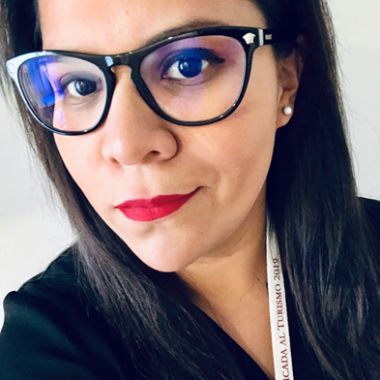 Alejandra De María Hernández González
Speaker
Ale Hernández has a degree in Sustainable Tourism and Hotel Management from the Universidad del Caribe, Cancún, Quinta Roo, and a Master in Tourism Companies and Markets from the Antonio de Nebrija University, Madrid, Spain.
Currently, she is a PhD student in the International Doctoral Program in Tourism, Universidad Anáhuac, North Mexico.
She has participated as a speaker in congresses and seminars at national and Latin American level. Since 2019, she is a regular member of the Mexican Academy of Tourism Research A.C.
Ale Hernández has been teacher at the Intercultural University of Chiapas, at the Research Centre for Sustainable Development.
Currently, she works on an International Doctorate in Tourism at the Universidad Anáhuac México Norte. Her line of research is heritage and gender empowerment. She explores slow tourism as a development strategy for indigenous peoples, focussing on participation of women.